Scale your business with an ever-expanding set of cloud services
Microsoft Azure is a cloud computing platform encompassing infrastructure and application services. Azure's integrated data services, developer tools, and advanced analytics are hosted within Microsoft's public cloud data centres located around the world.
Microsoft Azure Development Services provides cloud technology as a component that helps businesses use cloud technology and make smarter business decisions with proactive system management.
In a competitive business landscape, it becomes essential to innovate quickly and efficiently operate daily operations to give your business an edge. Moving your IT infrastructure to the cloud-based smart Azure Platform with our data migration service can bring huge operational benefits along with the faster delivery of new services. The Microsoft Azure cloud platform uses open-source yet community-driven tools and frameworks that can be adapted to enable such agility.
Azure Cloud Services facilitates a range of IT essentials such as identity management, storage, and backup options. It works seamlessly with Office 365 and several other applications. Moving to Microsoft Azure Development Services gives you the freedom to build, manage, and utilise applications using the top tools such as AzurePing, Cloud Explorer, Cloud Combine, and Docker, to name a few.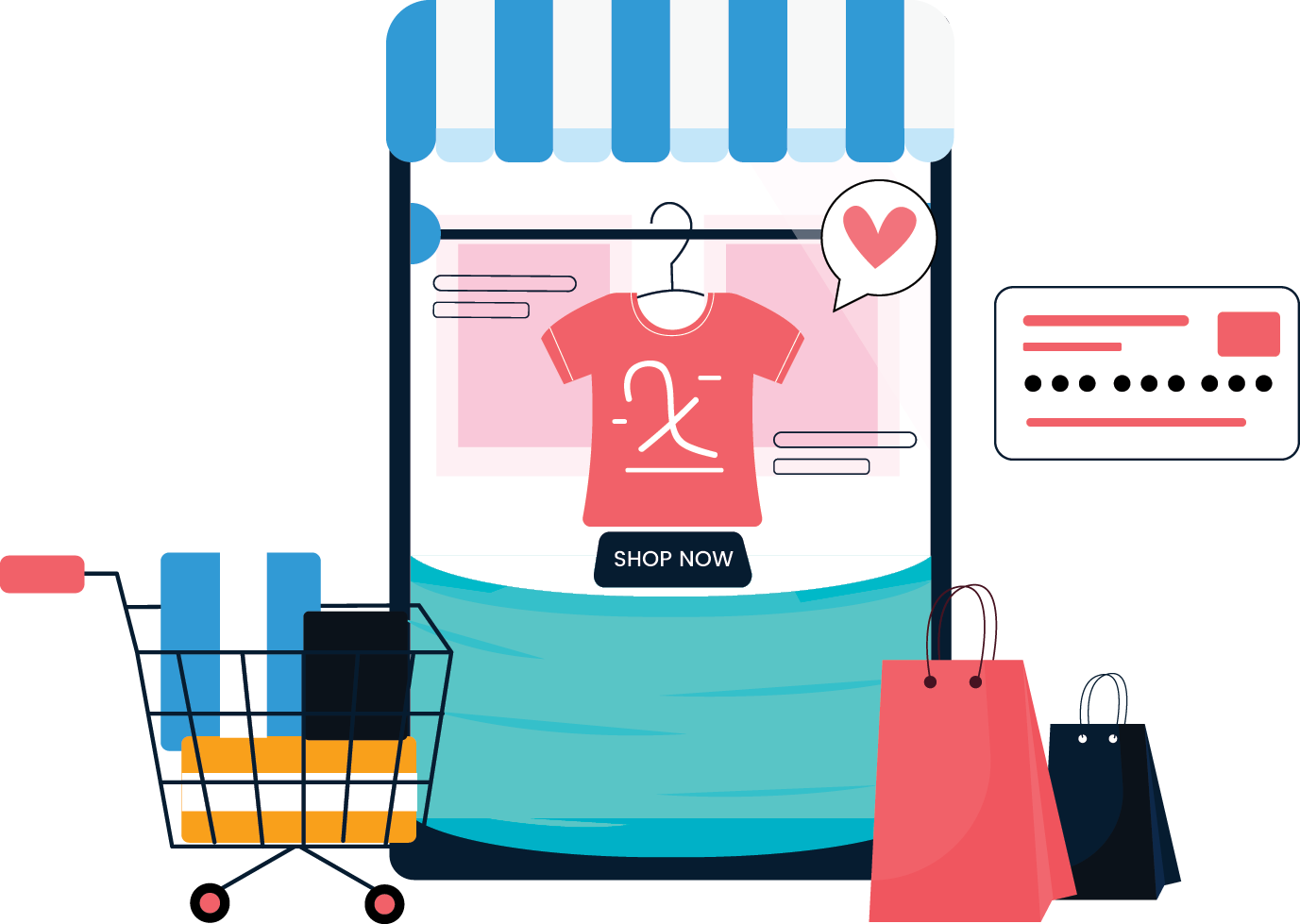 Microsoft Azure Development Services
Azure Application Development
Cloud applications are becoming a popular option among digital businesses these days as they provide a better service. Plus, cloud solutions utilise network-based application deployment in a very flexible IT environment. Microsoft Azure is a highly flexible application development platform that allows you to build and manage apps across a global network of data centres managed by Microsoft. From planning to design to deployment, our Azure application development services offer custom cloud applications that suit your needs.
Azure Web Development
We develop websites and web apps, including a complete line of business apps on the Microsoft Azure platform. Our Azure application development services offer a complete skill set, including the latest offerings from Microsoft Azure. From Azure web app development to hybrid cloud infrastructure service, from Azure migration to maintenance and support, our dedicated Microsoft-certified Azure developer team provides web service or web application development based on the cloud.
Azure Managed Services
When it comes to providing Microsoft Azure cloud managed services, we are a proactive team to deliver efficiencies to business operations. Our experts help you identify ways to reduce the cost of operations and fulfil knowledge gaps while enhancing your Azure infrastructure's stability and security.  As an expert Microsoft-certified Azure developer, we hold the required knowledge and skills to manage your entire cloud lifestyle. Right from handling workload migrations to custom cloud solutions, our team can ensure your Azure environment is performing the way you need it to.
Azure Storage and Analytics
Azure storage and analytics is a tool that provides data for storage accounts in Azure. It allows you to collect metrics about all your storage, including the logs, ques, blobs, and tables. These functionalities help you trace requests, monitor usage trends, and investigate issues linked with your storage accounts. If you are unable to utilize your data to its fullest to enrich your business, you need Azure managed services.
Hybrid Cloud Infrastructure Services
Microsoft Azure infrastructure services allow users to integrate the features of private and public clouds. Advanced networking allows them to develop site-to-site VPN between on-premise and the Windows Azure cloud, letting both clouds appear on similar networks. With hybrid infrastructure, multiple premise network connectivity and smooth migration of virtual machines can be leveraged both on-premise and off-premise. Sonic JellyBean's Microsoft Azure managed services give enterprises the flexibility to operate, manage, and analyse on-premise and off-premise infrastructure and apps in the cloud.
Azure Cloud Migration Solutions
At Sonic JellyBean, we transform your business with Microsoft Azure Application Migration Services. Our Microsoft Azure cloud services help improve the performance, speed, scalability, and security of your cloud transformation. Our team will help you design the best strategy for a secure and scalable path to the cloud. Having worked on multiple Azure projects, we are experts at helping organisations successfully migrate their operations to the cloud through Azure.
Azure Cloud Strategy and Management
As the cloud is powering the digital transformation for businesses today, harnessing the cloud in all its forms can be an overwhelming task. The organisation needs a focused cloud strategy to align with its business objectives to achieve the digital transformation. Sonic Jelly Bean is your Microsoft Azure Cloud Services assistance partner.We can help your organisation understand the cloud and build a legitimate strategy for long-term business success. Our solution architects will coordinate with your team to identify goals and build an Azure cloud strategy to manage your digital operations.
Azure Cloud Optimization
Get the Azure experts to help you reduce costs, improve performance, and optimise your Azure deployment with Sonic Jelly Bean. Our Microsoft Azure cloud optimization services help in evaluating the cloud environment, monitoring the security gaps, increasing the ROI, and optimising the cloud architecture. Our Azure optimization strategy is customised for your business and enhances IT agility and security, along with managed controls.
Azure IoT Solutions
Sonic JellyBean helps you expand your business capabilities by creating a secure connection between your devices and Azure IoT applications. The Azure IoT solution is a set of managed cloud services that connect, track, and control IoT assets. Our experienced team of Microsoft Azure consultants helps your business become more connected by deploying rich IoT dashboards and reports to display performance KPIs for the individual assets.
Azure for Big Data Analytics
Transform your data into actionable insights and let cloud analytics be enabled with Azure big data solutions. Microsoft Azure is a cloud platform that imparts a range of secure and cost-effective cloud services that help you store, process, and analyse big data workloads. Our Azure big data consulting services let you access tools to help you utilize your data to improve customer experience, increase operational efficiency, and drive new business insights.
Azure Cloud Automation
Sonic JellyBean is a certified service integrator for the Microsoft Azure platform and has proficiency in Azure cloud automation. Our Azure experts implement modern cloud automation techniques to integrate and track applications in the cloud. Customers who are using managed cloud services have the benefit of reduced Azure costs. Our charts, cloud consoles, and system logs let us easily monitor errors and performances.
Azure Engineering
Microsoft's Azure cloud platform provides a business canvas designed to connect business processes and operations to reduce cost, increase efficiency, and boost success. We at Sonic JellyBean have been helping organisations navigate the complexities of Azure planning, assessment, migration, development, and management. Whether you are exploring Azure or facing advanced Azure challenges, we can provide the experience, resources, and skills necessary to achieve your Azure objectives.
Enterprise Mobility Services
With the escalation of smartphones and increased consumption of data, mobility has become an essential element in rolling out a cloud strategy. Enterprises today need an effective mechanism to enable cloud-based applications to reduce development costs and time. The Azure remote app is a great way to connect an enterprise's existing apps with enterprise mobility on the Microsoft Azure cloud. Our enterprise mobility experts can help you achieve your enterprise's cloud and mobility goals.
Azure Implementation
Reduce your total cost of ownership with the Azure cloud. Use of scalable Azure IaaS and PaaS cloud solutions for efficiently managing resources, flexibility, and agility. Our Azure cloud experts help you with cloud adoption initiatives, implementing Azure infrastructure-as-a-Service (IaaS) and Platform-as-a-Service (PaaS) with advanced business intelligence and predictive technologies to accelerate business growth.
Benefits of Choosing Microsoft Azure
Enhanced Flexibility

Increase your sales by augmenting the capabilities of Sales Cloud tools to your sales teams and see an increase in productivity and help them hit higher sales goals.

Integrated delivery pipeline

Engage your customers in a more personalized way with the help of our workflow driven B2B and B2C marketing automation solutions on top of Salesforce

Disaster recovery

Improve your service agents productivity and reduce the average case resolution time with the help of Salesforce Service Cloud implementation.

Security, privacy & security

Our Salesforce Commerce solutions combined with intelligent commerce tools provides for a unified shopping experience to your online and offline consumers thereby helping you increase your digital sales.

No on-site hardware required

Our Salesforce Commerce solutions combined with intelligent commerce tools provides for a unified shopping experience to your online and offline consumers thereby helping you increase your digital sales.

Cost-effective subscription model

Our Salesforce Commerce solutions combined with intelligent commerce tools provides for a unified shopping experience to your online and offline consumers thereby helping you increase your digital sales.