Automate your Business Process with Artificial Intelligence Services & Solutions
In the fast-moving tech world where business intelligence is evolving, Artificial Intelligence Services can be a key asset. By implementing AI in Your Business, you can drive innovation within your business by making more efficient use of data. AI has that drive that leads to productivity improvement and helps gain deeper insights that transform the business to the next best level.
Sonic JellyBean offers AI Consulting Services, where our in-house experts will help you plan and execute a strategy using AI Technology that can lead to a real business outcome. We implement AI and Machine Learning tools and create solutions for enterprises.
Throughout our experience, We have been executing AI-ML strategies with our highly focused plan to drive operational excellence and business innovation for your enterprise.
Our Artificial Intelligence Development team is ready to help you fully realize business benefits from AI. Let's connect to drive innovation with AI Technology.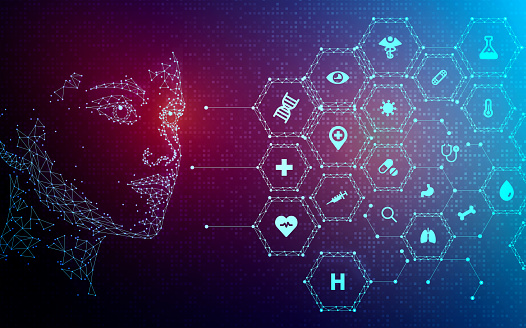 Our Artificial Intelligence Services
Our AI Capabilities
As an Artificial Intelligence Development Company, we help you lead the way to AI and eliminate barriers to AI transformation. Our expertise in Artificial Intelligence Solutions and software development, helps you build intelligent systems that perform human tasks quickly, anytime, and anywhere.
Business Intelligence and AI Software
With the integration capabilities of Artificial Intelligence into enterprises of all sizes and verticals, AI is supporting in automating and optimizing business processes. It is strongly helping in gaining insights through data analysis. With AI Software Development, we improve business intelligence software solutions for customer segmentation, software testing, marketing, and sales analysis. Our experienced AI Software Developers ensure a streamlined path towards AI technologies focused on automation and business optimization.
Machine Learning
At Sonic JellyBean, we offer machine learning as a service. This means we are professionals to develop machine learning software development. Our development involves building self-learning algorithms with maximum accuracy and minimal errors. With the solid backing of data centers to manage the computation, our machine learning tools can easily integrate with your cloud hosting provider to scale your business growth.
AI Consulting
Being an Artificial Intelligence Consulting Service company, we specialize in developing custom AI solutions for business. Our qualified and experienced AI application developers, designers, and consultants integrate custom-based AI solutions according to the needs of the business environment. Our AI capabilities include predictive analytics, Machine learning & Data Science, Natural language processing, Voice-enabled technology, and Process automation.
Enterprise AI and Machine Learning
We can help you solve the business challenges by leveraging the data an organization obtains. This is made possible through AI Software Development and machine learning to accomplish the crucial needs of the business. With our expert machine learning experts and NLP consultants, Sonic JellyBean is ready to make your business succeed in the AI world.
Robotic Process Automation
Robotic process automation solutions enable businesses to boost productivity, ensure accuracy, save costs and ease decision-making. With our RPA consulting services, we help businesses identify automation opportunities and get rid of barriers to robotic process automation. Our expertise in tools such as UiPath, Blue Prism, Pega, and other RPA development tools enable us in developing quick process automated systems.
AI at Scale
Sonic JellyBean's AI consulting team helps clients launch AI at scale using techniques including NLP, automation & robotics, and Machine learning to optimize the work processes. Through our AI at Scale consulting service, we integrate and scale sustainable AI and ML models. From providing up-front strategy to process development, to operating and maintaining AI solutions; we all manage them over time.
Text Analysis
Text analysis is the process of extracting information from large amounts of textual data through Natural Language Processing (NLP). NLP can help automate the process of understanding customers' comments to make data-driven decisions. We offer a range of text analysis and intelligence solutions that help our clients carry out analytical tasks quickly and automatically.
Intelligent Document Recognition
Document content can be transformed into usable business information based on intelligent document recognition. Intelligent Document recognition makes development of digital data in relevant formats possible. With intelligent document recognition software, businesses can access the content of incoming documents, archives, and case processing. Sonic Jelly Bean is a provider of intelligent process automation solutions. Our unique service lets employees free from the burden of performing manual tasks.
How Does Artificial Intelligence Help Business?

Boost Revenue With Product Recommendations

AI is widely used in product recommendations based on data analysis

Chatbots For Enhanced Customer Service

An AI-powered digital assistant software that communicates with people

Create the Best Content Marketing Strategy

AI by using its algorithms analyze existing data and create the best content strategy.

Sales Forecasting To Grow Your Business

AI-based software analyzes purchase data, CRM data, and data about past deals.

Sentiment Analysis To Measure Customer's Emotions

AI in sentiment analysis allows businesses to analyze data, to know people's emotions and opinions.

Optimal Price

AI helps you make the best price decisions for products based on competition, demand, quality, and price history.

Powerful Competitive Intelligence

Considering AI in competitive intelligence lets you spy, track and understand what competitors are doing.

Create Delightful In-store Experiences

In-store AI can suggest suitable products and offers according to the customer's last store visit.

Cybersecurity

AI software is capable of detecting phishing, vulnerability, and network security issues to prevent and control attacks.